Kubernetes
30 Nov 2021

1 Minute to read
Kubernetes
Updated on 30 Nov 2021

1 Minute to read
---
The topic explains installing Traceable platform agent in a Kubernetes environment using either Helm, YAML, or Terraform.
---
Traceable components are typically deployed to their own namespace within a cluster. Traceable will then monitor other namespaces in the cluster, attaching a sidecar container to the pods you wish to protect. You can choose installation from the following methods:
The following flow chart summarizes the entire deployment steps: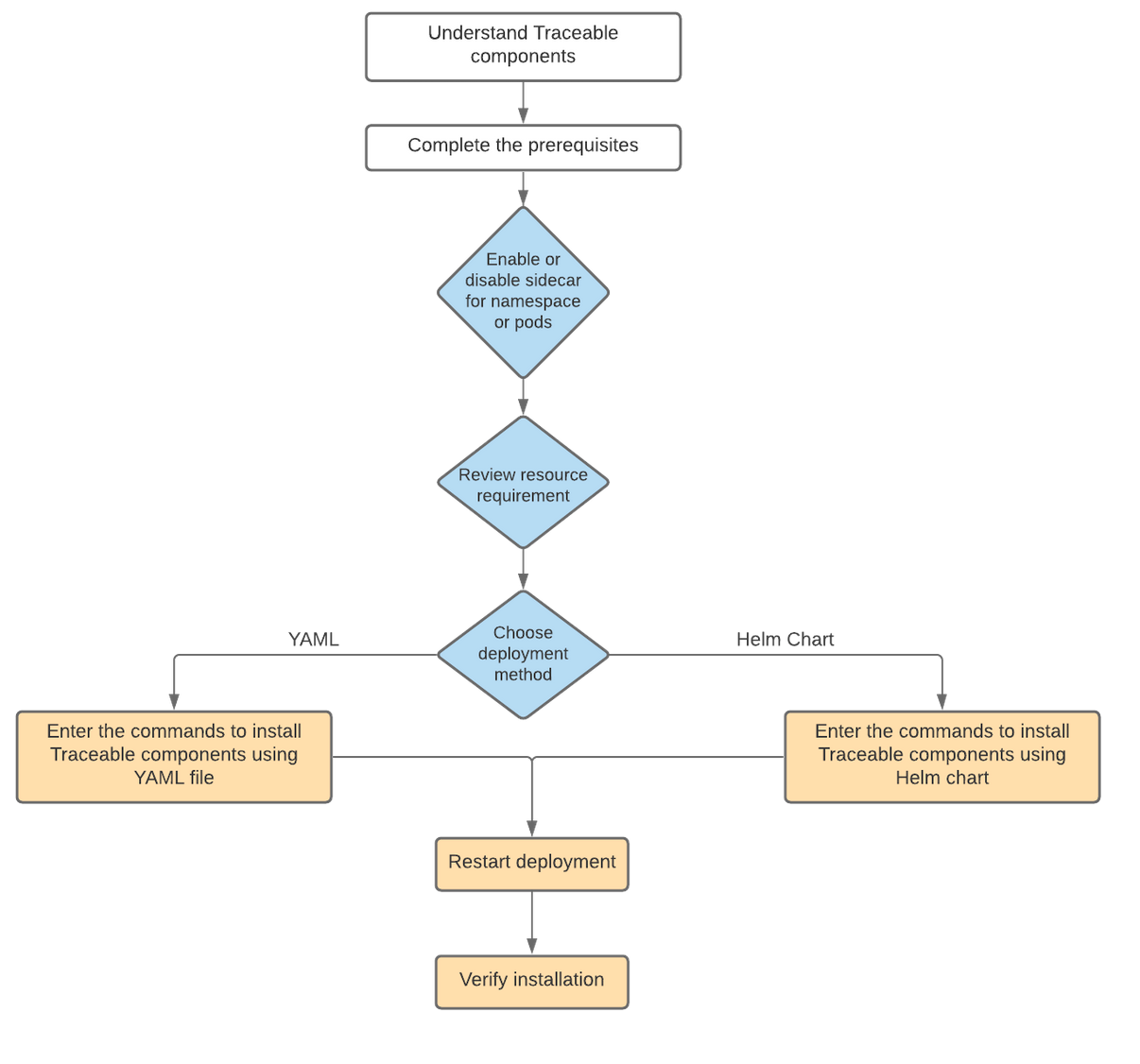 ---
Traceable components
The following Traceable components are installed by default. These components do not affect the operation of the applications that you want to monitor.
The following table lists the various Traceable components and their description.
Traceable component

Description

traceable-platform agent


The traceable-agent receives the spans from the traceable module, applies any redaction, and sends the span to the Traceable platform. The Traceable platform agent also has the following components:

Open Policy Agent (OPA)
Injector for the Envoy proxy, and Traceable's Java agent
---
Was this article helpful?
---
What's Next